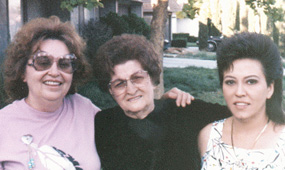 Lucille and her 2 daughters, Dene on left and Cheryl on right.
Photo taken in Las Vegas after Lucille's heart attack 1989.

Cheryl, a real estate broker since 1977,
has lived in Las Vegas, NV since 1981.

Dene, a very talented musician and song writer,
has owned and operated Serenade Music on Route 66
in Grants, NM since early 60's. Dene just
moved 500 miles West of Lucille's on Rt 66
so she and Lucille have been on Route 66
for the same amount of years..!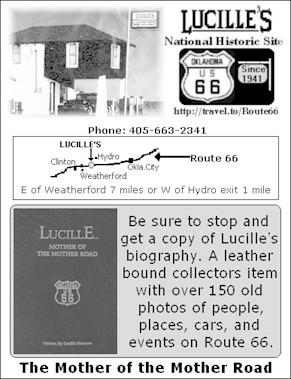 A Lucille Ad.... I designed for OK Trip Guide.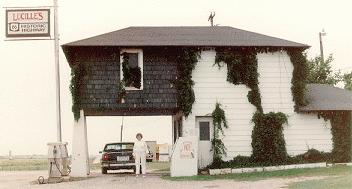 Photo by Cheryl Nowka 1989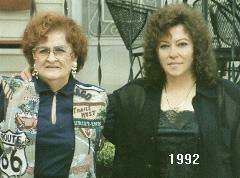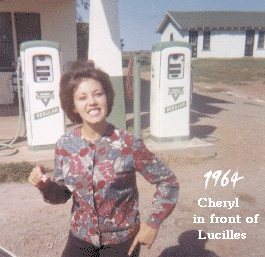 I graduated high school in 1966..!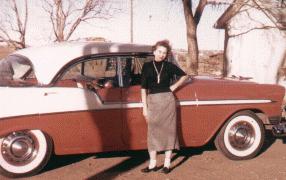 Dene by 56 Chevy behind Lucille's.. 1956..!

Lucille & Dene at Opening of
Elk City, OK National Route 66
Museum.. June 1997..?