.
.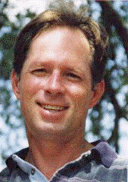 Since 1989, freelance writer Jim Ross has been an active Route 66 advocate and enthusiast. Then a resident of Bethany, Oklahoma, his early explorations of Oklahoma 66 led him to write the first guidebook to the route in the Sooner State, Oklahoma Route 66: The Cruiser's Companion, published in 1992 to coincide with the 66th anniversary of the highway. The book was produced and marketed by Jim under the imprint Ghost Town Press, a name chosen to reflect the fate of hundreds of small towns that withered and died when two-lane highways were replaced by interstates.His early connection to the highway centered on the 1960s television show, route 66, and childhood memories of traveling 2-lane America on family vacations. As the current movement gained momentum, Jim developed a serious interest in the road, recognizing its value as both a cultural icon and a tangible link to the past for millions of Americans.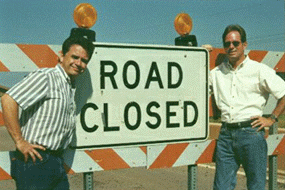 About that time, he became acquainted with road historian and artist Jerry McClanahan. The two quickly formed a collaborative partnership devoted to a comprehensive accounting of Route 66 and its myriad of pathways through research, mapping, and photo-documentation. In 1994, they published Here It Is! The Route 66 Map Series, which is the first and only documented set of fold-out maps to the Mother Road designed for today's tourists. Maps in much greater detail by the two are often featured in magazine articles or used to answer research questions that come from all reaches.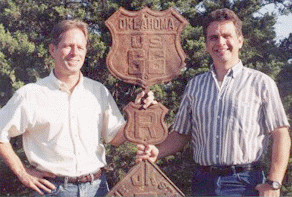 Jim spent four years as a staff writer for Route 66 Magazine, where he focused on the road's history and articles devoted to finding older incarnations of the highway. An active preservationist, he is also a charter member of the National Historic Route 66 Federation, and writes regularly for The Federation News on preservation related subjects. In 1998, he helped draft the language for an Oklahoma Senate Resolution designed to protect historic Route 66. Its passage came just in time to stop the transportation department from bypassing the "Round Barn" town of Arcadia with a new alignment of State Highway 66. He often serves as a consultant and general resource to other writers, television and newspaper reporters, scholars in search of information related to Route 66, and just plain folks who need to know stuff.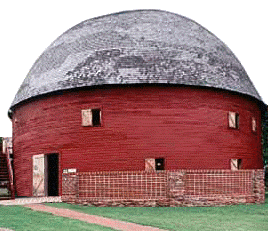 Round Barn in Arcadia, OK on Route 66

In 1997, Jim built a new home on an old bypassed loop of historic Route 66 just east of Arcadia, OK. The house is modeled after a 1929 Phillips 66 cottage-style filling station, and since its completion has been a point of interest for passers-by traveling the route. Inside, he has used a Route 66 theme, and in November of 1999 the stretch of road where he lives was added to the National Register of Historic Places. 66ers are encouraged to check it out.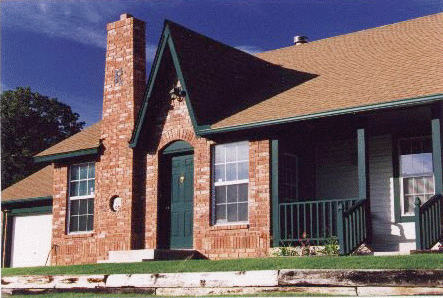 Jim's house modeled after a 1929 Phillips 66 Station

Along with Jerry McClanahan and videographer Kathy Anderson, Jim's Ghost Town Press hooked up with Anderson Productions in 1999 to produce a Route 66 video--Bones of the Old Road, which takes a fun, colorful, look at five of the Mother Road's forgotten pathways. Shot on location, this one hour, twenty minute film is flavored with plenty of road scenes, history, period photos, and even a twist ending.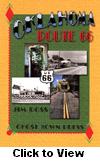 .
.
Jim's newest book, Oklahoma Route 66, was released in May, 2001. Within its 200 pages are 62 maps, more than 240 images, and detailed driving directions (both westbound and eastbound) for the Oklahoma road. It is the most comprehensive accounting of a portion of the Mother Road in print.
.
.
.



To check out or buy any of the above products or to contact
Jim about speaking engagements, visit Ghost Town Press.
To purchase Video "Bones of the Old Road" at Amazon.com, Click Here

..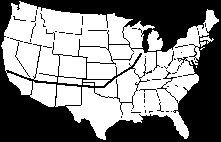 Sign My Guestbook

View My Guestbook

Photos of Jim Accepting Route 66 Hall of Fame Award


Visit Other Route 66 Pages in Web Ring Below

Copyright © 1999-2000 byJim Ross. All rights reserved.

Site artwork© 1999-2000 by Cheryl - Email